It was fun going back up to PA, mainly because I left town and I decided not to go out of my way to be poor if I can help it, unlike anyone older than college age who insists on staying in the rustbelt wasteland. Mom's in good health and just moved into her new place. It's a spacious 2 bedroom apartment in an old, but sturdy and well maintained house. Draftiness aside, and an unintentionally hilarious visit with my alcoholic uncle and some of my cousins, it was a great holiday that was long overdue in recent years.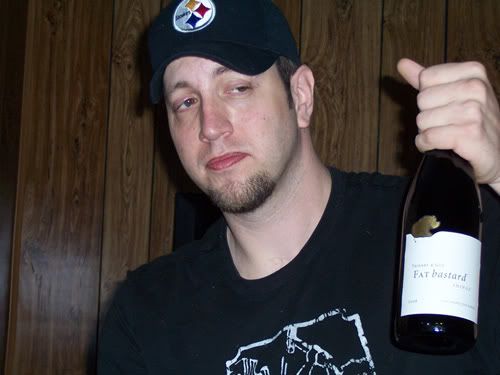 It's not just shiraz, but Fat Bastard shiraz!
For more Xmas joy with Mom and Jock, go behind the cut.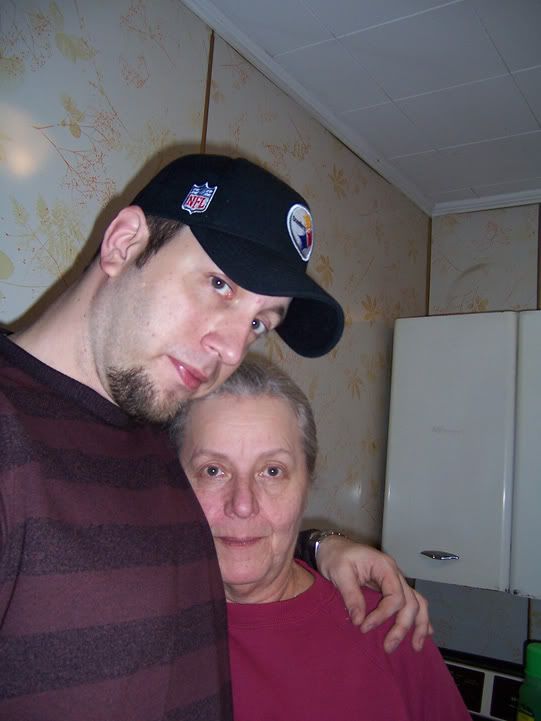 Mom.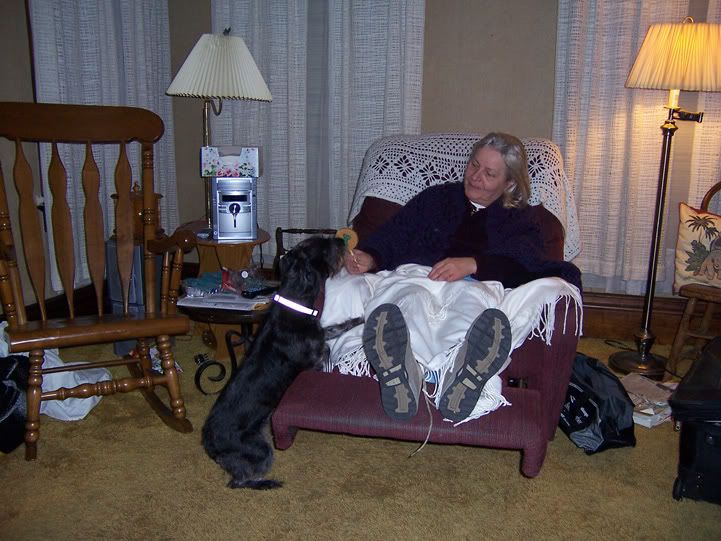 Mom gives Jock his xmas present, a doggie sucker.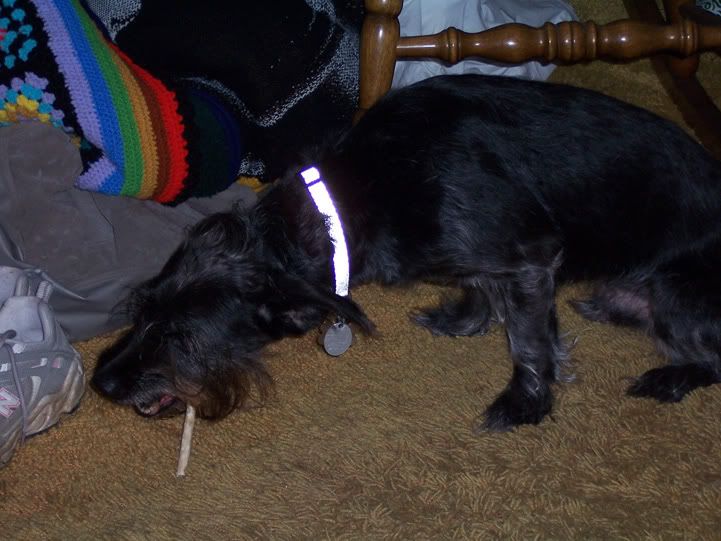 It didn't last long.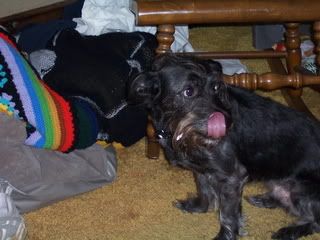 Current Mood:
moody